When I did the photo shoot with musician Joo Kraus last year, he and the Tales in Tones Trio were still in the process of mixing their new album JooJazz – and I believe that album name was actually coined during that photo session.
For me, shooting with a band is always a treat. Shooting for an album is even more fun, because both sides are working towards a goal. The musicians want to release an album, the photographer wants to contribute his best work for it. It's also a treat for these two reasons: First of all I'm a musician myself, so I know the lingo, I know what makes them tick and that makes the session so much easier for both sides. Second, these guys are up on stage all the time, so they are not afraid to go out in front of a camera. They are used to it.
The amount of cool stuff Joo, Ralf, Veit and Torsten offered me during the session (visually I mean!) was amazing and they were up to pretty much everything I could throw at them. Sit down in a corner in a cold stairway? Game. Play around a porta potti? Sure. Sit in a old cafe while wearing a clown's mask? Absolutely!
Luckily my friend Allan Attridge (pro video guy and host and producer of The Two Hosers photo show) was around to capture footage at the event, so you can come a long and have a peek behind the scenes of this photo shoot.
A few more shots from that day: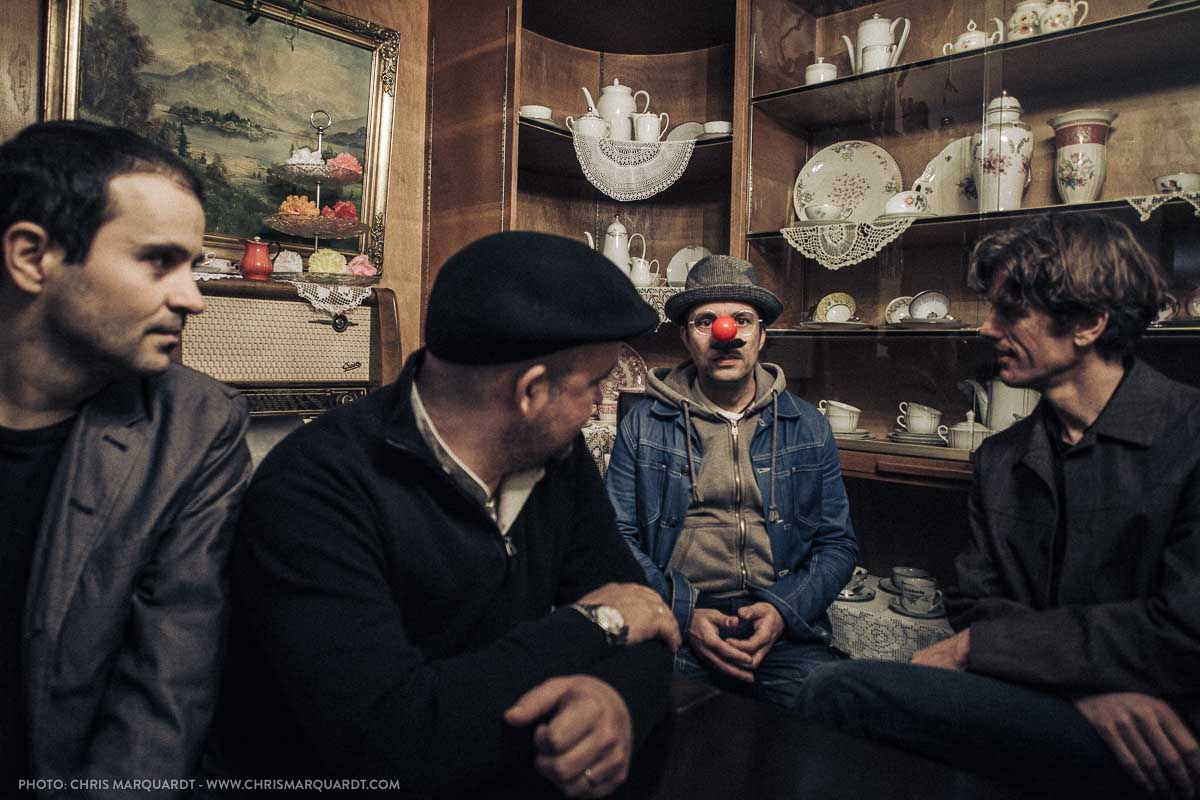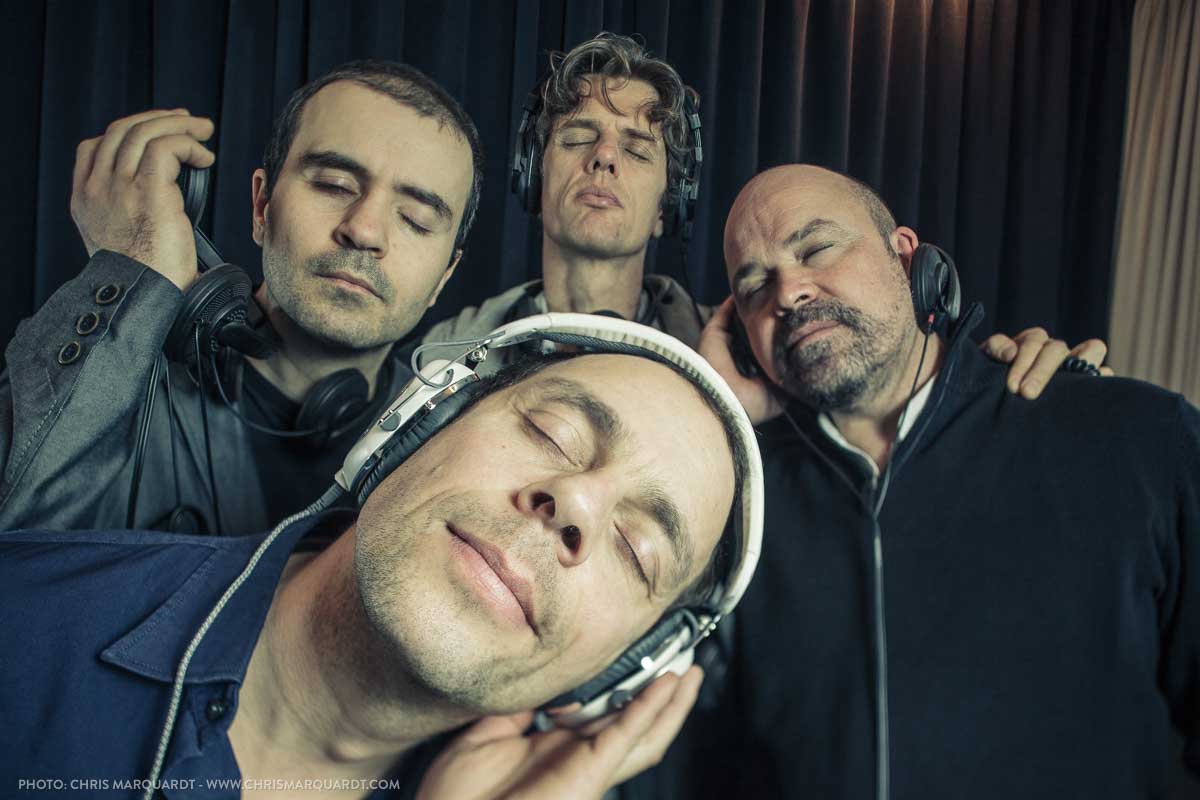 Links: Joo Kraus, Allan Attridge