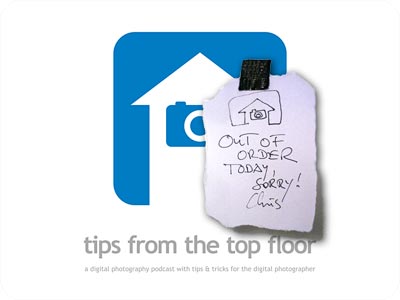 Sorry, I'm working my way out from under that pile of things.. talk to you again on Friday!
In the meantime, why don't you use the unexpected free time to take a great picture for the Emotion Assignment or go to the Forum
… or (it's a new month!) vote for the show on PodcastAlley!